Join us at the SOUL STUDIO BEND for your next yoga teacher training!
Enjoy our beautiful space and continue your education with one of our yoga teacher trainings designed to enhance your knowledge and elevate your skills! 
Each yoga teacher training offered in our studio will provide you will one-on-one attention and the time you need to continue helping your clients reach their yoga goals.
---
Join instructor Steve Fazzari to learn the history, art and practice of Yoga Nidra. This intensive weekend will begin Friday, June 5th and commence Sunday, June 7th, 2020. Each day will run from 9am to 6pm for a total of 25 hours toward your CEU.
EARLY BIRD PRICING NOW ACTIVE!! $340 from now to April 15th, a $55 savings!
Full Cost is $395 beginning on April 16th
*Please note: in order to teach Yoga Nidra, a 200-hour certificate is required.
---
300 Hr Yoga Teacher Training, June 2020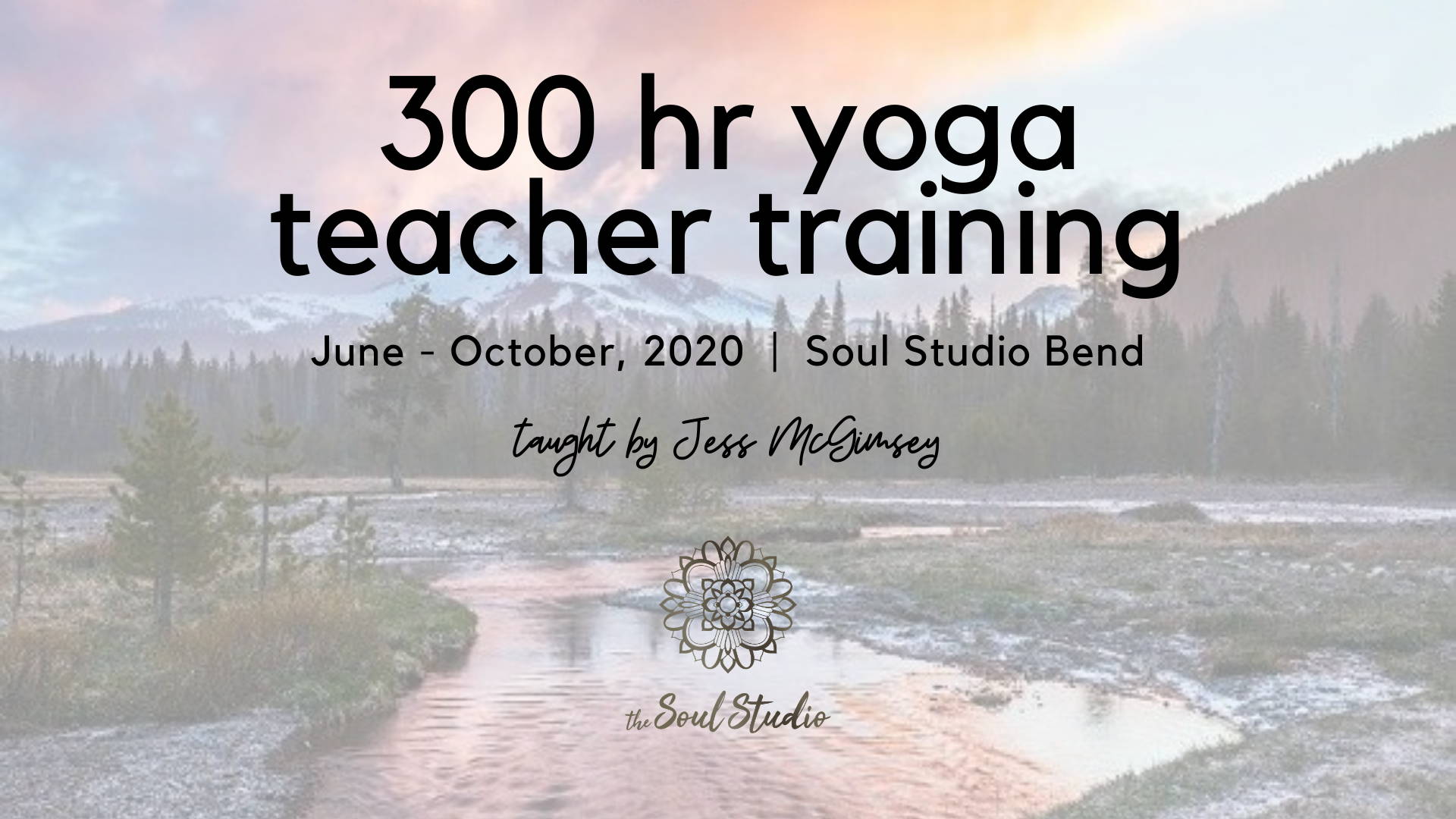 Join Jess McGimsey from Living Beyond the Mat to delve into this incredible 300 hr training. This series of one weekend a month will begin Thursday, June 25th to Sunday, June 28th. Each day runs from 9am to 5pm for a total of 300 hours toward your CEU.
Duration: 300 hours
Find more information at: fb.com/events/346814429539141
---
For all inquiries please contact Jamie Sheppard via email at teamwildreign@gmail.com